Need copier toner, printer toner, fax toners or fax drums?
We offer toner cartridges and drums for copiers, printers and fax machines. We recommend Original Equipment Manufacturer (OEM) supplies for machines. However, if you prefer, we also offer compatible supplies for your  model machine.
Which type of supply are you in need of?
Stuart Business Systems, has the supplies you need. Order today and you could have them delivered to your office by the next business day!
Here are some of the most common manufacturers:
Sharp
Samsung
Hewlett Packard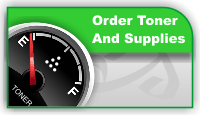 Free Same Day Local Delivery!
Please fill out this form for your supplies request to us.